Welcome to

the VLVnT08

workshop
The VLVnT08 international workshop on a future Very Large Volume neutrino Telescope in the Mediterranean Sea will be held between April 22nd & 24th, 2008 at the
Palais Neptune Conference Centre
in Toulon, France. This conference will follow on from the previous workshops held in Amsterdam and Catania.
The workshop will review the status of studies already under way in a number of European countries on the physics and technology necessary for the deployment of a cubic kilometre-scale telescope for neutrino astronomy and a platform for sea sea sciences at great depth in the Mediterranean Sea.
VLVnT08 will welcome scientists, engineers and students from numerous universities and institutes, including those already involved in the three present Mediterranean neutrino telescope projects; "ANTARES"  (La Seyne sur Mer, France), "NEMO"  (Sicily, Italy) and "NESTOR" (Pylos, Greece).
The workshop will also represent a forum for exhibitions and presentations by industry, notably manufacturers of underwater sensors and infrastructures, and providers of related underwater services. The workshop will be hosted by the Centre de Physique des Particules de Marseille (CNRS/IN2P3).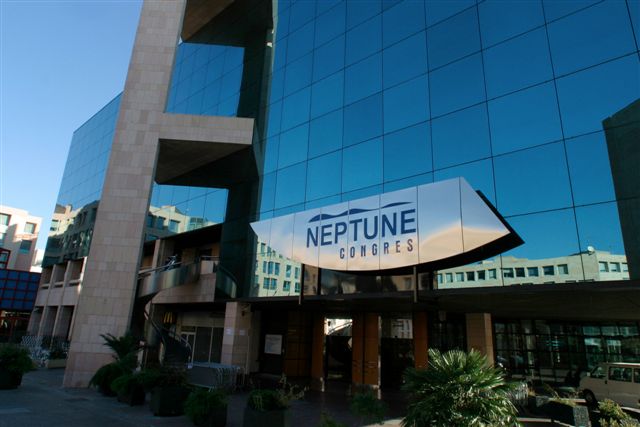 The local organizing committee:
Greg Hallewell
and administration:
Angélique Pèpe