First results from the Belle II experiment
The Belle II international collaboration has published its first results in a paper selected as an Editors' Suggestion in Physical Review Letters The paper reports the first search for a new type of elementary particle that may act as a "portal" between ordinary matter and dark matter, which is understood to make up some 85% of the matter in the universe.
This search has been the thesis work of Laura Zani, who recently joined the CPPM group.
Contact: Justine Serrano
More information: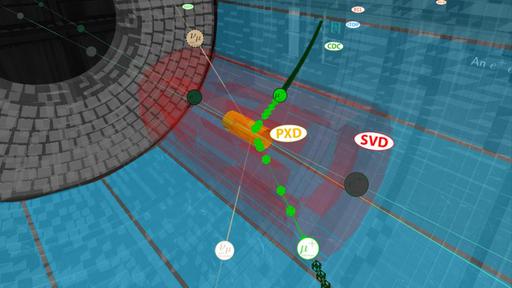 Dernière modification: Apr 16, 2020, 11:29:16 AM
Production of the ITkPixV1 chip for the ATLAS pixel detector at the HL-LHC
On March 17 2020, the ITkPixV1 chip was submitted to the TSMC foundry for production. With a surface area of more than 4 cm², this chip has been designed in the 65 nm CMOS process and will tolerate an ionizing dose of more than 500 Mrad. It contains more than 1/2 billion transistors and 153,600 pixels of 50x50 µm² organized in 2,400 regions of 8x8 pixels. This is the culmination of nearly 8 years of work by CERN's RD53 collaboration, to which the CPPM's ATLAS team has been a major contributor since its foundation. This is the pre-production version of the chip which will equip, in more than 33,000 units, the 5 internal pixel layers of the future ATLAS post-2026 trajectograph. This is a major step towards improving the ATLAS detector for the High Luminosity phase of CERN's Large Hadron Collider, which has now been completed.
More information about RD53 Collaboration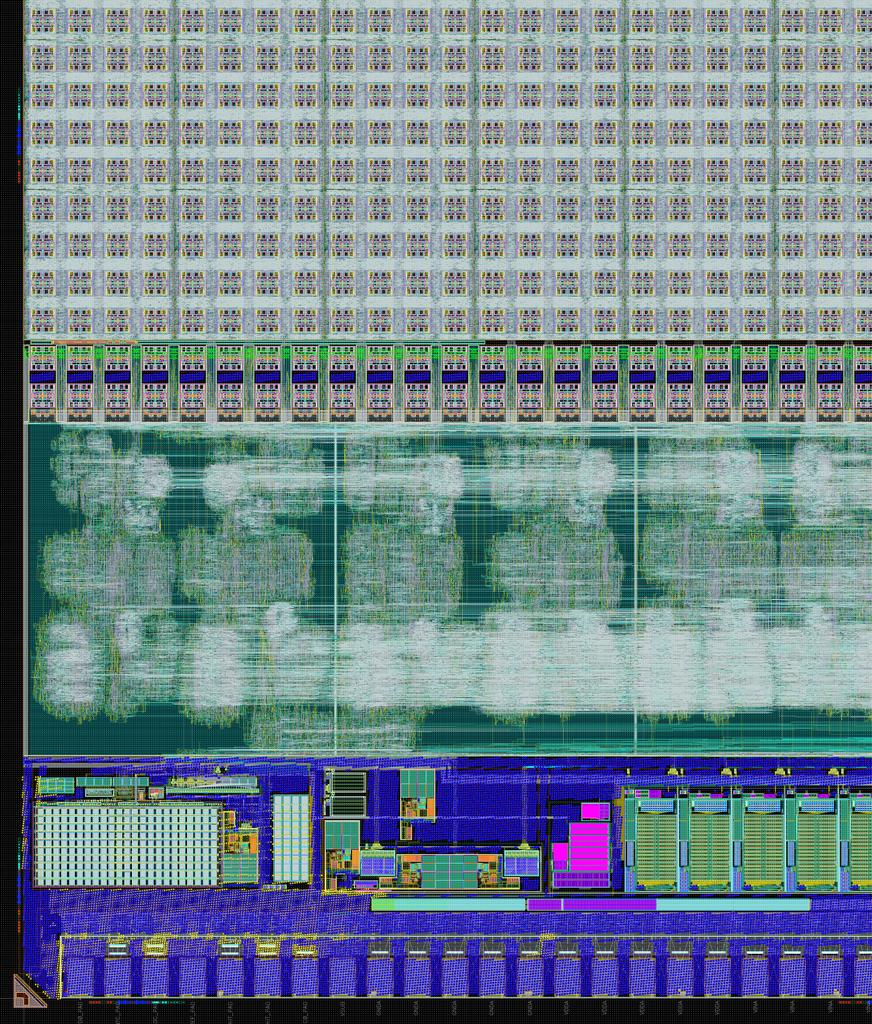 Dernière modification: Apr 2, 2020, 10:21:13 AM
A new step for the French KM3NeT project