COVID-19 Restricted access at CPPM
Following the measures that the government is asking us to implement in the exceptional context of the coronavirus epidemy, CPPM informs you that it is now on restricted access.
CPPM staff can still be reached by e-mail as working remotely.
We will keep you informed of the evolution of the situation.
Dernière modification: Mar 17, 2020, 3:15:39 PM
A new step for the French KM3NeT project
Production of the ITkPixV1 chip for the ATLAS pixel detector at the HL-LHC
On March 17 2020, the ITkPixV1 chip was submitted to the TSMC foundry for production. With a surface area of more than 4 cm², this chip has been designed in the 65 nm CMOS process and will tolerate an ionizing dose of more than 500 Mrad. It contains more than 1/2 billion transistors and 153,600 pixels of 50x50 µm² organized in 2,400 regions of 8x8 pixels. This is the culmination of nearly 8 years of work by CERN's RD53 collaboration, to which the CPPM's ATLAS team has been a major contributor since its foundation. This is the pre-production version of the chip which will equip, in more than 33,000 units, the 5 internal pixel layers of the future ATLAS post-2026 trajectograph. This is a major step towards improving the ATLAS detector for the High Luminosity phase of CERN's Large Hadron Collider, which has now been completed.
More information about RD53 Collaboration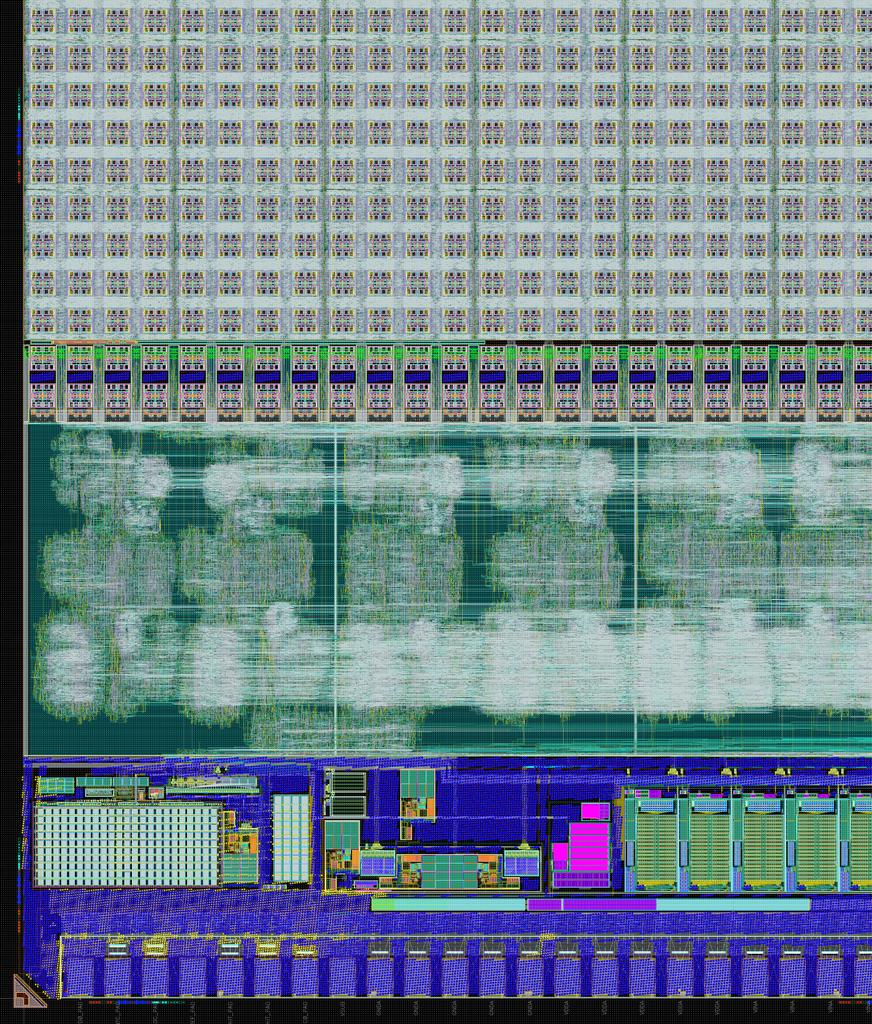 Dernière modification: Apr 2, 2020, 10:21:13 AM