ATLAS searches for Higgs boson pairs in the rare bbɣɣ decay channel.
The year is 9 after the discovery of the Higgs boson. Its properties are entirely measured. Well not entirely! One small coupling stills holds against the scientists.
They try to experimentally verify whether the Higgs boson couples to itself. Measuring the Higgs boson's self-coupling would shed light on the mechanism that gives mass to the other particles and give insight about the Higgs field.
The ATLAS collaboration has just released a new result which aims to address this question by searching for pairs of Higgs bosons. This process is incredibly rare – around 1000 times more rare than the production of one Higgs boson!
Events where one Higgs boson decays to two photons and the other Higgs boson decays to two bottom quarks provide us with a powerful handle to search for Higgs pair production.
New analysis techniques to search for this rare process (only 12 of those events would have been produced at the LHC so far). This result is more than twice as powerful than the previous ATLAS one! Limits were set on how often pairs of Higgs bosons are produced, at 4.1 times the Standard Model prediction. We also set limits on Higgs pair production via the decay of a hypothetical new scalar particle.
Although this result sets the world's best limits on the size of the Higgs self-coupling, our work is not yet done. We will need much more data to precisely measure the Higgs self-coupling and to see whether it agrees with the Standard Model prediction. The High-Luminosity upgrade of the LHC plans to deliver a dataset 20 times larger than the one we used here.
The ATLAS team at CPPM is deeply involved in the upgrade of the detector for this phase.
More information:
https://atlas.web.cern.ch/Atlas/GROUPS/PHYSICS/CONFNOTES/ATLAS-CONF-2021-016/
https://atlas.cern/updates/briefing/twice-higgs-twice-challenge
https://twitter.com/ATLASexperiment/status/1377313263986298880
Contact: Marlon Barbero, ATLAS Team Leader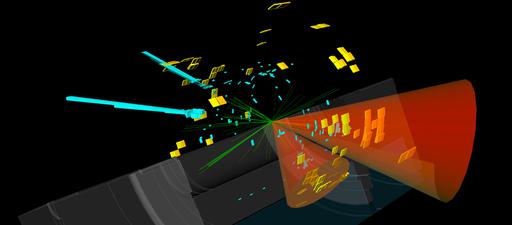 Dernière modification: Aug 27, 2021, 2:36:26 PM
Intriguing new result from the LHCb experiment at CERN
The LHCb experiment at CERN announced new results which, if confirmed, would suggest hints of a violation of the Standard Model of particle physics. The results focus on the potential violation of lepton flavour universality and were announced at the Moriond conference on electroweak interactions and unified theories, as well as at a seminar held online at CERN, the European Organization for Nuclear Research.
More information: https://home.cern/news/news/physics/intriguing-new-result-lhcb-experiment-cern
Contact at CPPM : Olivier Leroy, LHCb team responsible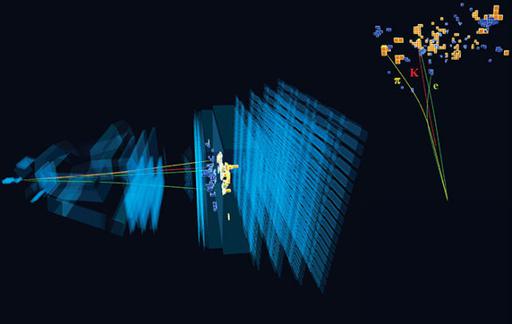 Dernière modification: Mar 29, 2021, 9:56:44 AM
Spokesperson of the KM3NeT collaboration
Contact: Paschal Coyle
Dernière modification: Mar 25, 2021, 8:15:31 PM